Chairman of the Supervisory Board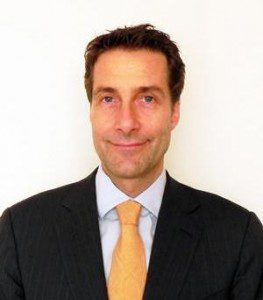 Christian Andersen
Chief Executive Officer, BOPA
Christian has more than 15 years experience in business management in Asia and has been involved in microfinance since 2005.
He has personally visited more than 60 MFIs in Asia and Latin America in connection with searching for suitable partners for Base of Pyramid Asia (BOPA), which Christian co-founded in 2013. BOPA is a Holding company that focus on equity investment in smaller and early stage microfinance institutions in Asia.
Christian holds a Master in Business Administration (MBA) from IMD, Swizerland and is a World Bank / Asian Development Bank certified Microfinance Trainer of Trainers (MFTOT). He has further attended microfinance training courses at CGAP, BRAC and Boulder Institute of Microfinance.
Board Members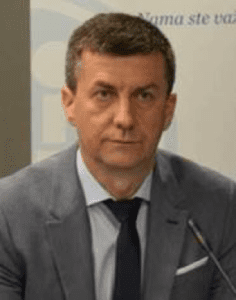 Senad Sinanovic
Director of "Partner microcredit foundation", Partner Microcredit Foundation
Senad Sinanović is the director of Partner Microcredit Foundation (Partner MKF) from Bosnia and Herzegovina and has 20 years of experience in the microfinance sector. He started his career as a Loan Officer in 1997 and then worked as a branch manager, a credit manager, and has been leading the organization since 2000.
He was member of several Board of Directors among other, the AFK Kosovo Board of Directors, Association of Microfinance Institutions (AMFI) and NGO Center for Financial and Credit Counseling (new name "U plusu").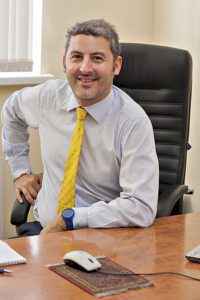 Marco de Natale
Regional CFO-Africa, VisionFund/World Vision
Marco has 23 years of experience in investment banking and impact finance, across many geographies. He's currently Regional CFO (Africa) for the international microfinance network VisionFund, responsible for the oversight of its 11 credit institutions in Sub-Saharan Africa.
Previously, he was Sector Leader (Strategic Finance / Fund Management) at global impact advisory firm NIRAS, and Manager (Strategic Finance) at LFS Advisory, in Berlin.
Earlier experiences include being CEO & Co-Founder of a private investment firm focused on the CIS region, as well as CEO and CFO of leading microfinance institutions in Azerbaijan and Russia, and Regional Manager at BlueOrchard Finance, in Geneva. Marco started its career working for 10 years on senior capital markets roles with Barclays Capital, Credit Suisse & Merrill Lynch, in the City of London.
Marco holds a Master from Stanford University, a BA from Bocconi University, and is a graduate of the Stonier ABA School of Banking (University of Pennsylvania/Wharton) & Oxford University Fintech Programmes.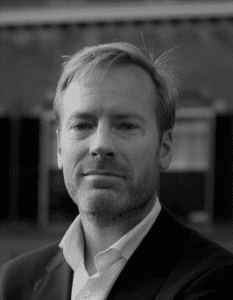 Don Ginsel
Founder & CEO, Holland FinTech
Don Ginsel is a Civil Engineer and former banker at ABN AMRO and Deutsche Bank. After a brief time in Venture Capital, he became an entrepreneur, working as strategic and financial advisor and coach to various startups and scaleups. At that time he co-founded Capital Waters foundation, to support entrepreneurs with raising investment. In 2014 Don founded Holland Fintech, one of the largest financial innovation ecosystems in Europe, aiming to use the momentum of change in the financial industry, to change it for the better. Don is currently active as executive and board member in several initiatives that are driving forward digital transformation, financial inclusion and spreading knowledge about innovation across the world.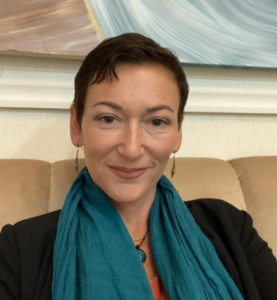 Jana Chmelnizki Kadian
Jana is Development Finance Executive, with an extensive 20-year career in leading regulated Micro-Finance Institutions (MFIs) and banks across frontier economies. Her leadership roles span across continents, with past positions as CEO of ADVANS MFI in Myanmar, FINCA in Tajikistan, and Malawi, COO of FINCA in Kyrgyzstan, and Deputy Regional Director for Operations at FINCA Latin America.
Passionate about the transformative impact of mission-driven institutions, she dedicates herself to coaching and cultivating resilient and adaptive organizations. Her strategy places strong emphasis on fostering local talent, thereby ensuring growth from within.
Adept at crisis management, Jana has successfully navigated multiple institutions through severe external economic and social crises. Her leadership philosophy places the needs of the customers at the forefront, guiding her in the development of needs-based products and solutions. A firm believer in leveraging technology for operational efficiency, she has overseen significant digitalization of operational processes in her previous roles.