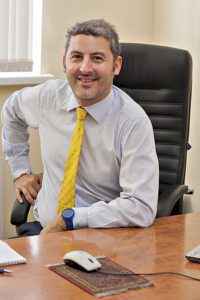 Asian Credit Fund is pleased to announce a new member of the Supervisory Board – Marco de Natale.
Marco de Natale is currently Manager for Strategic Finance at LFS Advisory, in Berlin. He has close to 20 years of work experience in investment banking and Impact finance in different geographies. He worked as the CEO & Co-Founder of a private investment firm focused on the CIS region, the CEO and CFO positions of leading microfinance institutions in Azerbaijan and Russia. Earlier career stages included working with Barclays Capital, Credit Suisse & Merrill Lynch in London, as well as with Blue Orchard in Geneva.
Marco holds a Master from Stanford University and is a graduate of the Stonier ABA School of Banking (University of Pennsylvania/Wharton) & Oxford University Fintech Programme.