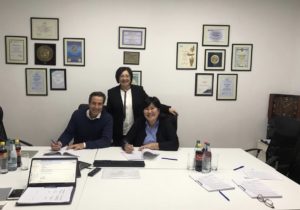 BOPA has on 16 October 2019 concluded the purchase of Mercy Corps 50.53% shareholding in Asian Credit Fund (ACF), Kazakhstan. BOPA has been a shareholder in ACF since 2014 and will after the transaction hold 98.1 % of ACF shares.
"We are very excited about this development and look forward to continue building on the strong fundament that have been created in ACF", said Christian Andersen, CEO of BOPA.
"ACF is happy that BOPA has become a majority shareholder – which will ensure that ACF can continue to focus on innovation and keep a strong social mission" commented Zhanna Zhakupova, CEO of ACF.