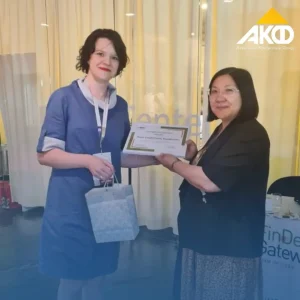 ACF management team participated in the 25th MFC Annual Conference "Thriving Together", held in Budva, Montenegro, from May 24th to 25th, 2023. The team got the opportunity to reconnect with partners that ACF has been collaborating with for many years.
During the conference, Microfinance Centre awarded ACF for its contribution to the development of the microfinance sector and entrepreneurship in Kazakhstan and for participating in all MFC initiatives. We proud of our achievements! Thanks to MFC for your high trust and cooperation!
About MFC: The Microfinance Centre is a social finance network that promotes fairness, inclusion, equality and responsible service. It unites over 100 organisations across 36 countries of Europe, Central Asia, who together deliver responsible microfinance services to almost 2,000,000 low-income clients. MFC mission is to empower people and communities through sustainable social finance.