April 29, 2016
Almaty, Kazakhstan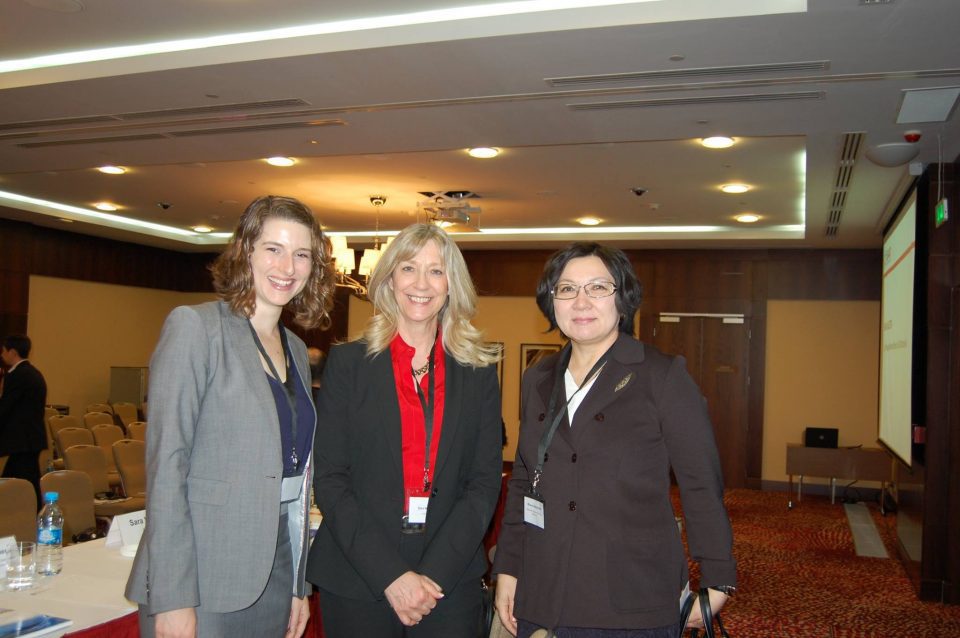 The International Conference and Round Table on "Investment attraction into energy saving and energy efficiency projects in public and industrial sectors" arranged by Kazakhstan Program USAID for mitigating climate change jointly with Power Industry and Energy Saving Development Institute JSC were held in Astana city, Kazakhstan, on April 7-8, 2016.
The authorized employees of the Ministry of Investment and Development of the RK, including Mr. Asset Issekeshev, the Minister of Investment and Development of the RK, Ms. Sara Walter, Office Director, Strategy & Program Office, USAID Mission for Central Asia employees of power, industrial, educational and other sectors of Kazakhstan were the core audience of the Conference. The Conference Program, in its turn, offered to the attention of the listeners' presentations of the speakers who carry out the activities in power projects of the Republic of Kazakhstan and invited foreign experts who shared international experiences in energy saving and energy efficiency increase.
The Executive Director of Microfinance Organization Asian Credit Fund LLC (hereinafter referred to as "ACF") Zhakupova Zhanna shared experiences in cooperation with USAID Kazakhstan Program which in 2011 supported the project of Kazakhstan rural households lending with elements of energy saving. Ms. Zhakupova noted that USAID guarantee for USD 1.0 million and assistance in development of score cards to be used in assessment of projects energy efficiency laid the foundation of successful project. Ms. Zhakupova shared results of assessment of disbursed energy efficiency loans influence for 2014-2015 heating season. Thus, air emissions reduced due to coal use decrease in heating in 2014: carbon dioxide – 143 tons; microparticles – 74 tons; greenish-yellow oxide – 51 tons; nitrogen oxide – 34 tons; carbonic oxide – 286 tons. And from the beginning of Program introduction, carbon emissions reduced by more than 420 tons.
Following the results of Conference, certain directions and mechanisms to arrange financing of energy saving projects in the RK public sector and small and medium businesses were discussed and defined.
____________________________
1 USAID is a three-year project of the American Agency for International Development aimed at support of the Republic of Kazakhstan (hereinafter referred to as the "RK") in long-term and sustainable decrease of GDP energy intensity and specific emissions of greenhouse gases. USAID supports government and business community of the RK in implementation of policy and measures to increase energy efficiency at project, corporate and national levels.