Board Chair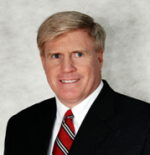 Jim Anderson                                                                                     
Jim Anderson has been a member of the ACF Board of Directors since 2013 and previously served on the ACF Board from 2005-2011. He has extensive field experience in Central Asia and Mongolia with a focus on banking and microfinance. He was Chief Risk Officer for Kompanion Bank, Kyrgyzstan from 2013-2018 and Chief Technical Advisor, Inclusive Finance for the United Nations Capital Development Fund (UNCDF) in Lao PDR from 2011-2013. He was Mercy Corps' Senior Technical Advisor at XacBank, Mongolia and Manager Financial Services based in Ulaanbaatar 2003-2011 supporting Mercy Corps' MFI network. He was an investment officer for the IFC in Central Asia. He has over 15 years of commercial banking experience with leadership positions in New York and Tokyo. He currently serves on the investment committee of Alterfin, Brussels and is a member of the Board of Directors of ARD Financial Group, Mongolia
Board Members

Stephen Mitchell
Vice President of Financial Services, Mercy Corps
Stephen Mitchell has mostly 40 years of domestic and international finance experience, having worked extensively in the private sector for major U.S. financial and public accounting institutions, including U.S. Bank and PriceWaterhouseCoopers. He has served as Chairman of XacBank, one of Asia's most successful commercial microfinance organizations, and is an international microfinance advisor. At Mercy Corps, Stephen has overseen the agency's international finance, accounting, information technology (IT), regulatory compliance, internal audit, administration, and legal functions.
Stephen holds an MBA in Finance and Accounting from the University of California at Irvine, USA, and an undergraduate degree in Political Science from Brigham Young University, USA. Stephen is a Certified Public Accountant and a Certified Treasury Professional.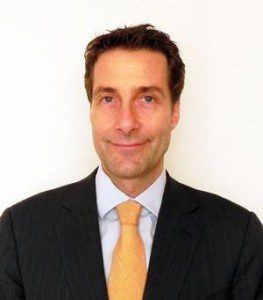 Christian Andersen
Chief Executive Officer, BOPA
Christian has more than 15 years experience in business management in Asia and has been involved in microfinance since 2005.
He has personally visited more than 60 MFIs in Asia and Latin America in connection with searching for suitable partners for Base of Pyramid Asia (BOPA), which Christian co-founded in 2013. BOPA is a Holding company that focus on equity investment in smaller and early stage microfinance institutions in Asia.
Christian holds a Master in Business Administration (MBA) from IMD, Swizerland and is a World Bank / Asian Development Bank certified Microfinance Trainer of Trainers (MFTOT). He has further attended microfinance training courses at CGAP, BRAC and Boulder Institute of Microfinance.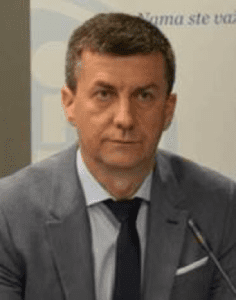 Senad Sinanovic
Director of "Partner microcredit foundation", Partner Microcredit Foundation
Senad Sinanović is the director of Partner Microcredit Foundation (Partner MKF) from Bosnia and Herzegovina and has 20 years of experience in the microfinance sector. He started his career as a Loan Officer in 1997 and then worked as a branch manager, a credit manager, and has been leading the organization since 2000.
He was member of several Board of Directors among other, the AFK Kosovo Board of Directors, Association of Microfinance Institutions (AMFI) and NGO Center for Financial and Credit Counseling (new name "U plusu").