Microcredit Organization Asian Credit Fund LLC (ACF) was established in 1997, as a micro and small business lending program set up by international relief and development organization, Mercy Corps. To the present day, ACF continues to benefit from the support of Mercy Corps, being governed by a General Assembly and Supervisory Board that are both currently chaired by a Mercy Corps Representative.
Our Services
Social Responsibility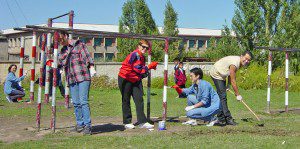 Committed to making a positive contribution to the everyday lives of vulnerable populations, between 2002—2006, ACF implemented a comprehensive Strategic Philanthropy Program, targeted towards young, undereducated, unemployed men in Kazakhstan.
Client Protection

Microcredit Rules
(Type: PDF, Size: 0,1 Mb)

Client Complaint Policy
(Type: PDF, Size: 0,1 Mb)

Social Performance Report 2014
(Type: PDF, Size: 8,9 Мб)
Our Partners