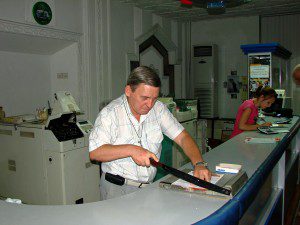 Individual Loan
Uzunagach, 2008
Stanislav Karavev is a 45 year old entrepreneur-photographer from Uzun–Agash village, located at approximately 45 km from Almaty and with a population of approximately 20,000 people. There are three schools, one hospital and, three banks to serve the population as well as three microcredit companies, including Asian Credit Fund.
Karavaev's workshop in Uzun-Agash village
Stanislav's business story is a good example of how successful a tiny business can become with adequate financial support. Stanislav was always fond of music and photography. Born in Taldy-Korgan city, Stanislav moved to Uzun-Agash after his graduation from Music College. He was directed by his college to work as a rural school music teacher. He loved music, and even created a village band as a contribution to the social life of the community. He also married, but the salary of a school teacher is low so Stanislav started looking for additional income to cover his increased living expenses. The solution came from his hobby—photography. His first equipment was an old fashioned "Zenit" Soviet camera which he used for taking pictures of people on the central market square of the village. Stanislav had to go to Almaty for film developing and the delays were not good for business as his subjects didn't want to wait. Then Stanislav met with ACF Business Development Specialists who were visiting clients in the village. Stanislav was happy to learn that it is possible to receive a business development loan even without property to offer as collateral. He got his first loan for for ten months in March 2001 and bought simple film developing equipment. "People liked my approach in making photos: I made them look nicer and happier so they keep the pictures as a good memory for a long life. My customers were always eager to see the pictures as soon as possible and they were disappointed hearing that I need to go to the city for film developing. After I took my first loan and purchased the processing equipment, my customer satisfaction rose significantly," recalls Stanislav. "Small money can change a life", echoes Tatayana Lavrenuk, Stanislav's first loan officer and currently Business Development Director for ACF.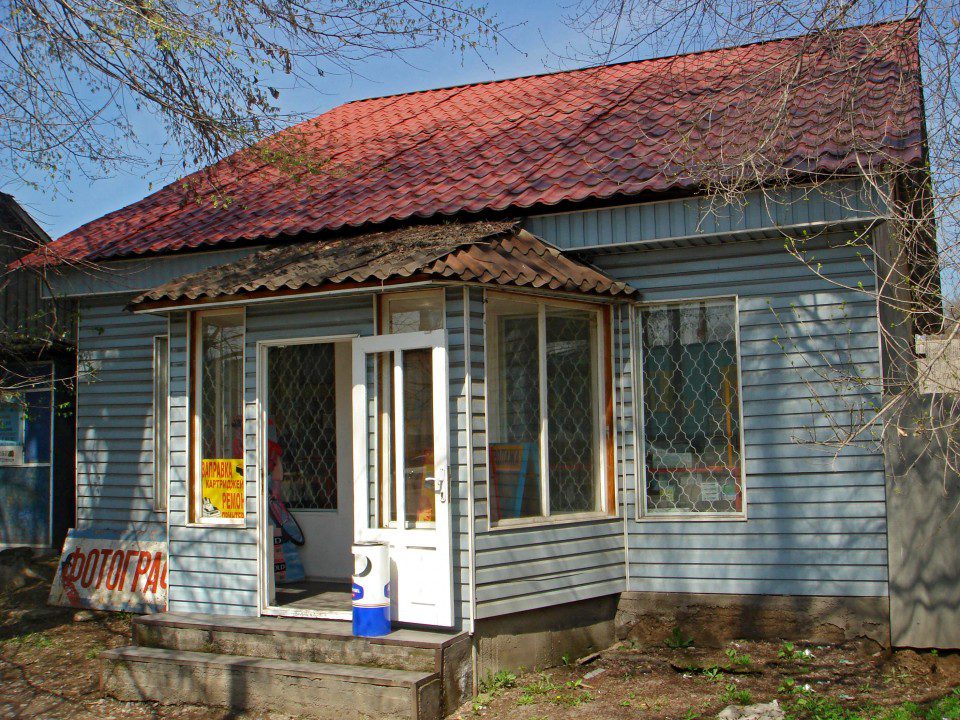 The subsequent two loans, USD 2,300 for 10 months and for 16 months allowed Stanislav to update his equipment and expand his services. In addition to photography Stanislav started to offer copying services, computer repair and printing as well as sales of repaired and replaced office equipment. That allowed him to expand the business and save money which he used to purchase a small workshop in Uzun-Agash. In June 2004, Stanislav approached ACF for a loan of to purchase his first car, a used Volkswagen. His target of increasing the number of customers forced him to use one of the most creative ideas for small businesses, namely delivering services to people's homes. There were many small villages around Uzun-Agash with many people also willing to capture their happiest moments in life, such as weddings, anniversaries and children's graduation. So Stanislav used the car to expand his business to villages and rural areas.
In 2005, the Kazakhstan economies start growing sharply, reaching almost 9%. That had a positive spill over on the lives of people all across Kazakhstan, including those in rural areas. Many people could now afford digital cameras and Stanislav had to adapt his business to reflect this new competition. Professional modern mini photo laboratories appeared, allowing Stanislav to lift his business further. As prices for such laboratories ranged from to Stanislav needed financial support for such an in-vestment. He went back to ACF for financial advice and with his Business Development Specialist he determined that buying the new equipment would be a good investment. ACF approved Stanislav for a loan of for three years and he proceeded with the investment. New equipment helped Stanislav to double his revenue and income and made him more confident about the future. "Having such a reliable financial partner as ACF helps me to cope with any changes in the business environment and be on the edge of business life; this makes me confident about my personal life as well. I am sure about the future of my two children, wife and myself." says Stanislav. "I always recommend ACF to my business colleges as I am sure they will benefit from such a partnership".