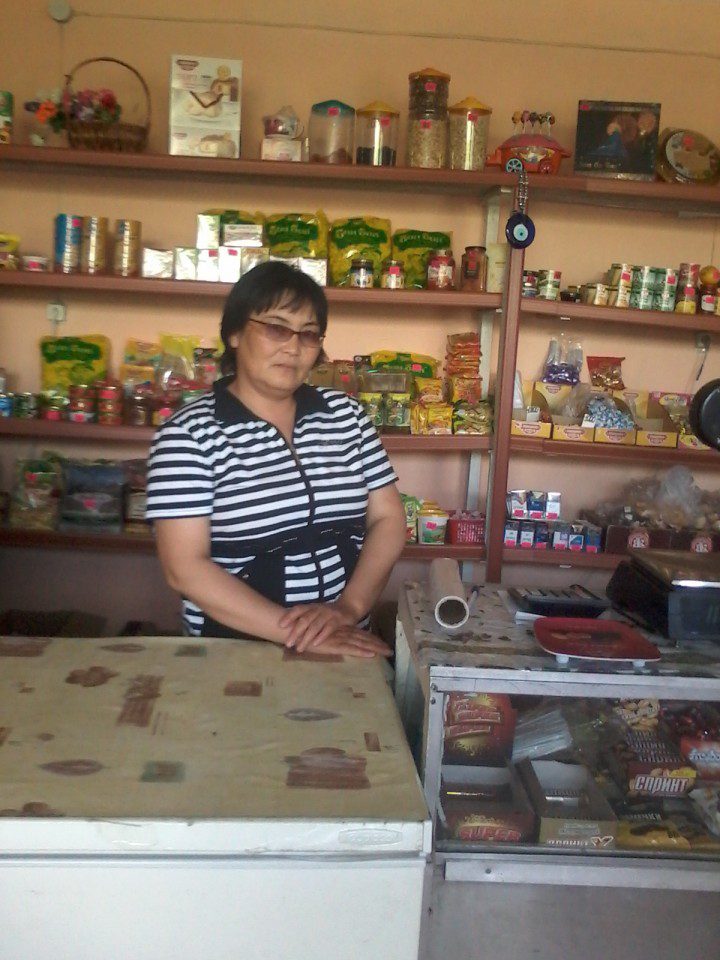 Kiyevka Office
Karaganda Branch
One of the successful and grateful clients of Karaganda Branch, forty-four-year-old Gulsim Kasimova has been working with ACF since August 2011. Gulsim lives in Baitugan village together with her spouse and son Aset. Aset goes to the 6th grade of the Specialized Physical and Mathematical School in Karaganda city.
In the future, Aset dreams about becoming an architect. Gulsim also has two elder daughters who work and live in Karaganda city. Her spouse works as a school guard and he is a big supporter of Gulsim in the farmstead and business. When Gulsim took her first loan, she had only one cow and no other additional income other than meat and milk for family. Gulsim remembers, "Once, having come to the ACF office to take a loan, I heard that a woman thanked a loan officer for their useful tips in running the business and that the loan helped her to extend the sales outlet. Then an idea came to my mind that I should try to do the same". While Gulsim used her first loan for purchasing a heifer, the sales outlet business idea never left her mind. Gulsim had three children to take care of. The farmstead helped Gulsim to grow her savings. To make her dream happen, Gulsim added her next ACF loan to
her savings and opened a food store.
Gulsim received nearly KZT 2 million (approximately USD 11,000) within 3 years of cooperation with ACF. Today she is a happy owner of Aigerim food shop, named after her eldest daughter. Gulsim's farmstead has increased to 3 heads of great cattle, 15 sheep with lambs, and 30 hens. However, Gulsim is not going to be satisfied with what has already been achieved. She plans to increase her farmstead and business further.
Gulsim plans to extend her assortment of goods by including clothes. Gulsim is sure that together with such a reliable financial partner as ACF, she will manage to bring to life everything she has planned.